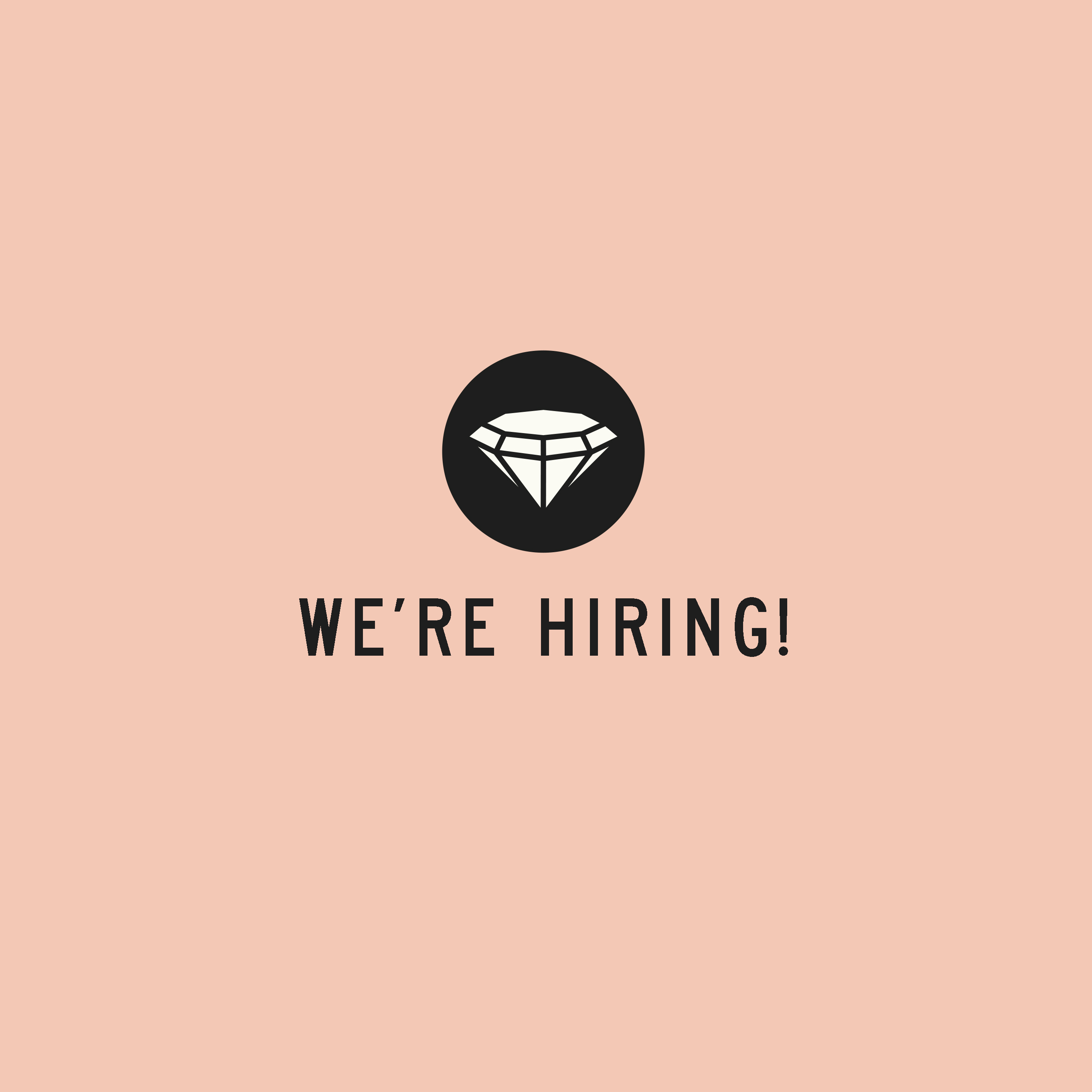 We're hiring!
Posted on
06/17/2022 - 11:32
Ruby Star Society is hiring! We are filling two part-time positions in our Atlanta studio. Please note that these are local, in-person positions and not open to remote hires.
To apply for either, send an email to rubystarsociety [at] gmail [dot] com with the position you're applying for in the subject of the email. Tell us a little about yourself and why you think you'd be a good fit for the job. We'd also love to see samples of your work.
Both positions are to start the week of July 11.
SOCIAL MEDIA / MARKETING COORDINATOR 
We are looking for someone to manage our social media accounts and provide marketing assistance to our Creative Director. This is a part-time hourly position of 20-30 hours per week.
This person will:
Develop and curate interesting, engaging, and educational content for our social media platforms.
Create written, video, and photo content that will be used on social media and in other marketing materials.
Maintain our brand voice across social media channels (Instagram, Facebook, and possibly Tiktok).
Create and maintain a social media calendar
Create contests, sewalongs, and takeovers
Manage requests for fabric and giveaways 
Design patterns for free downloads, or work with a pattern designer to have patterns made
Create and send newsletters
Monitor our social media channels and engage with messages, inquiries, and comments
Review social media analytics
Periodically update our website
Assist our Creative Director with planning/organizing industry shows
Attend in-person events up to several times per year
Qualifications/Skills:
Excellent listening and storytelling skills
General knowledge of the quilting industry
Ability to teach and share sewing and quilting skills
Ability to compose creative, interesting, and attractive layouts for photos and video
Proficiency with video and photo editing tools
Strong copywriting and copy editing skills
Be extremely organized, with great time management
Be detail-oriented, and able to meet deadlines
Education and Experience Requirements:
1-3 years experience with social media marketing or content development
Ability to sew and quilt
Strong experience with Adobe Creative Cloud (particularly Photoshop) and video editing software
Experience with pattern writing is a plus
GRAPHIC DESIGN ASSISTANT / PROJECT COORDINATOR
We are looking for someone to do project management and provide design assistance to our Creative Director.  This is a part-time hourly position of 20-30 hours per week.
This person will:
Assist with graphic design jobs, like catalog layouts, postcards, hang tags, and other marketing materials
Write copy for catalogs or other marketing like magazine interviews
Work with pattern designers to create and curate quilts and other projects for our catalog
Work with sewers to have projects and samples made
Assist our Creative Director with planning/organizing industry shows
Attend in-person events up to several times per year
Qualifications/Skills:
Excellent listening and communication skills
Strong graphic design skills
General understanding of the principles of branding
Knowledge of and familiarity with the quilting industry
Experience with designing quilts and other sewn items
Strong copywriting and copy editing skills
Be extremely organized, with great time management
Be detail-oriented, and able to meet deadlines
Education and Experience Requirements:
1-3 years experience with graphic design
Ability to sew and quilt
Proficiency with InDesign, Illustrator, and Photoshop
Experience with pattern writing is a plus