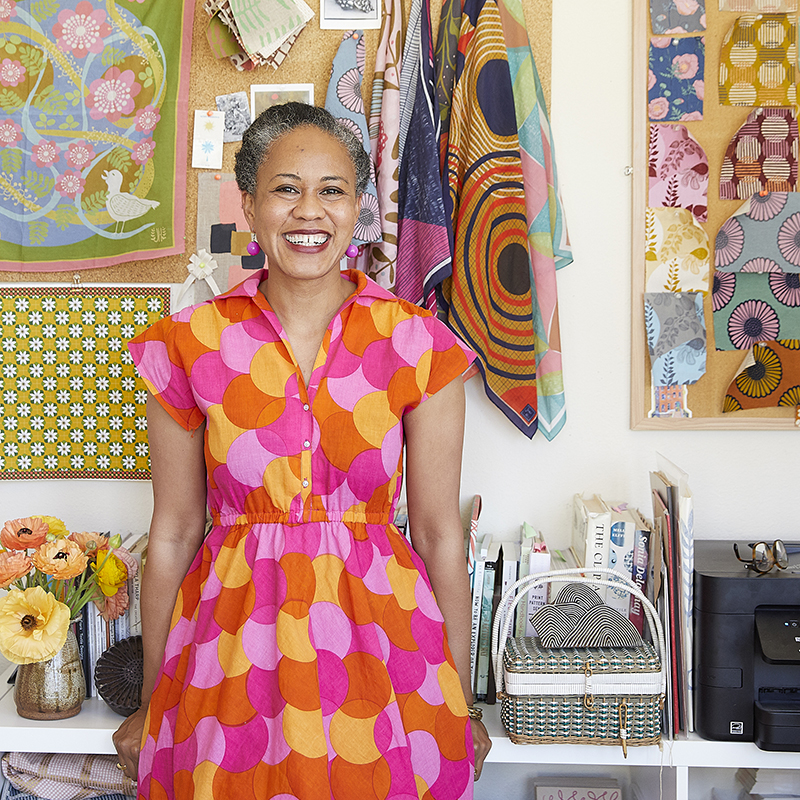 New Guest Designer: Jen Hewett
Posted on
05/06/2021 - 10:13
Exciting news: we have collaborated with Jen Hewett on a fabric collection! Jen is a printmaker, surface designer, and textile artist living in San Francisco. A lifelong Californian, Jen combines her love of loud prints and saturated colors with the textures and light of the California landscapes. Her printed textiles are highly tactile and visually layered.

Jen's collection Unruly Nature is available for wholesale ordering now and will ship in October.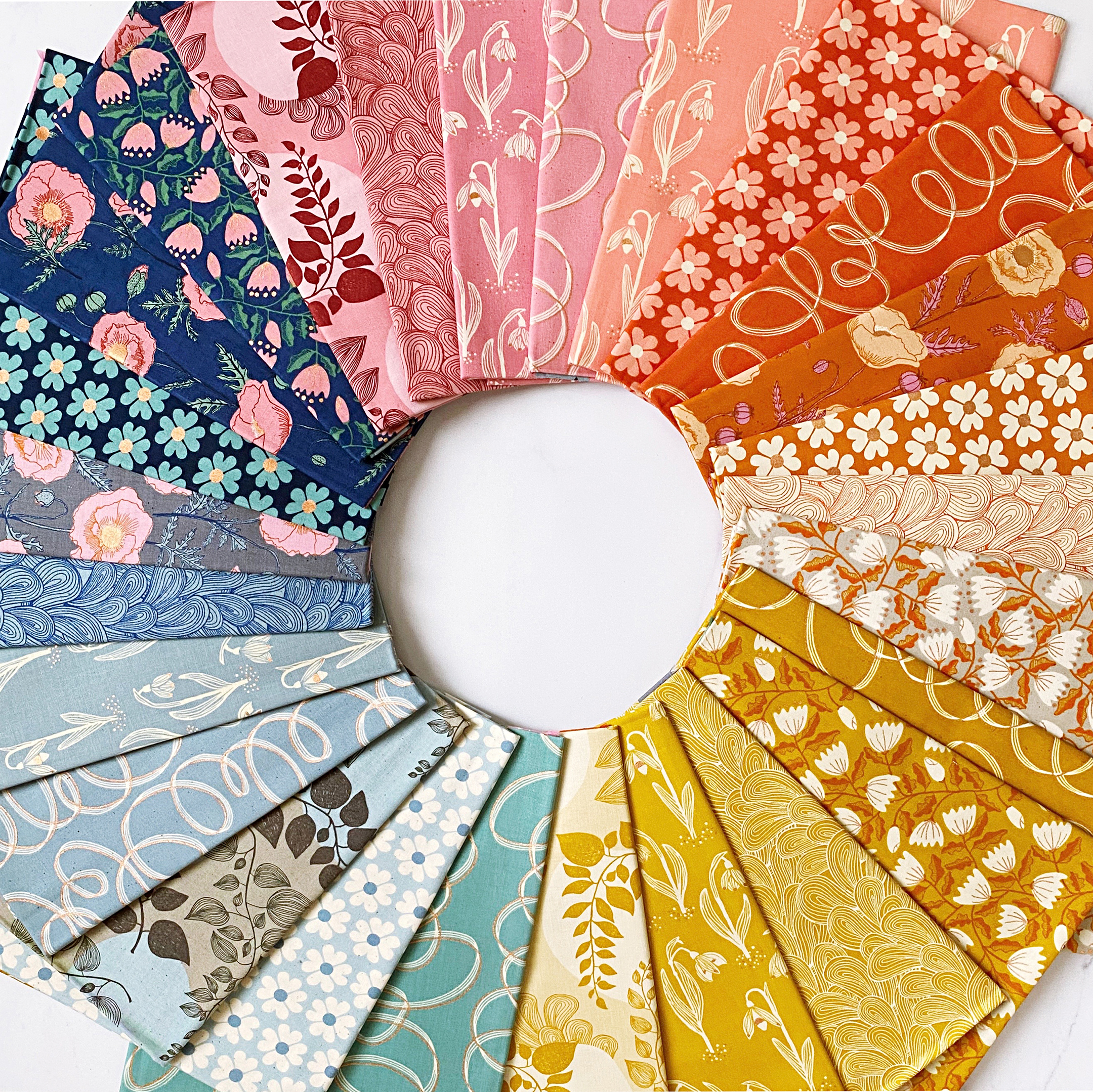 Jen created Unruly Nature last summer, when she'd been sheltering in place for a few months and the only consistency to her days were daily walks in Golden Gate Park. She enjoyed how nature just did its own thing, despite everything else that was going on.
Unruly Nature includes 26 of our Ruby Star Cotton prints (above) and 9 cotton linen canvases (below).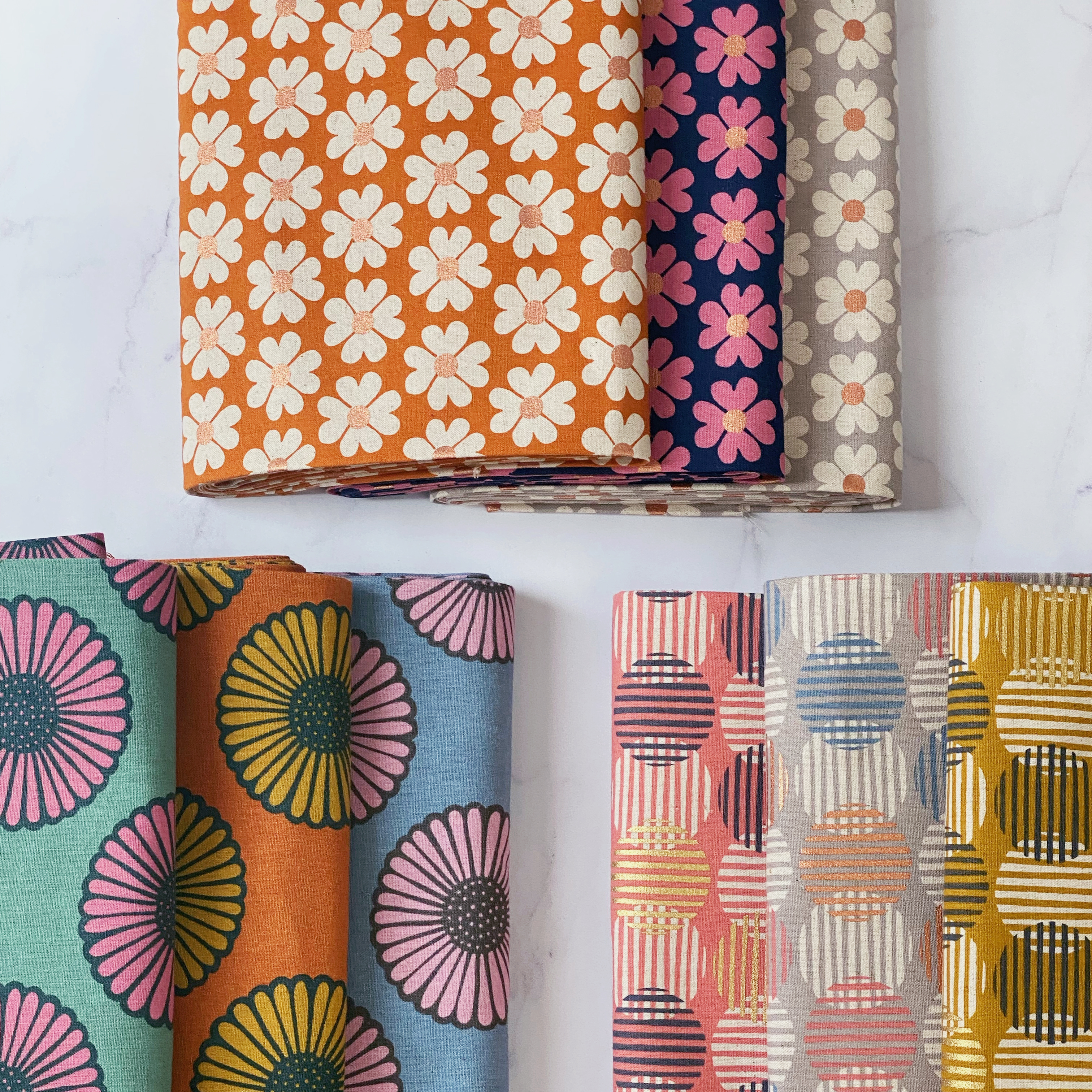 We are also so excited that Jen created some Home & Gift items for us too! Her tin, notebook set, tea towel and knitting/project bag coordinate perfectly with Unruly Nature, and will also ship in October.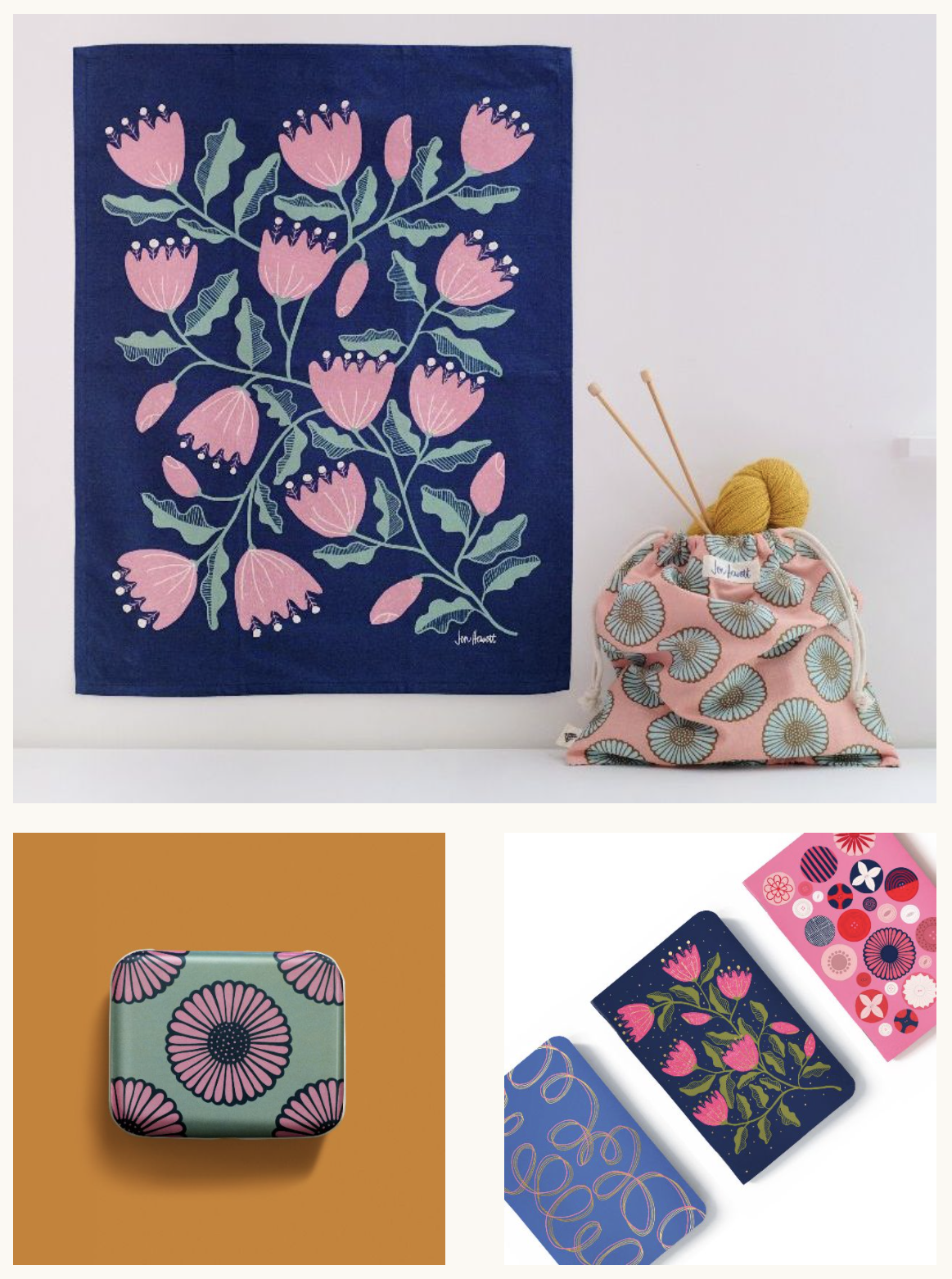 We can't wait for everyone to see Jen's beautiful designs in real life. Wholesale customers can order now through their sales reps, and very soon through our wholesale storefront on the Moda Fabrics website. Everyone else, be sure to follow Jen on Instagram so you don't miss any updates!