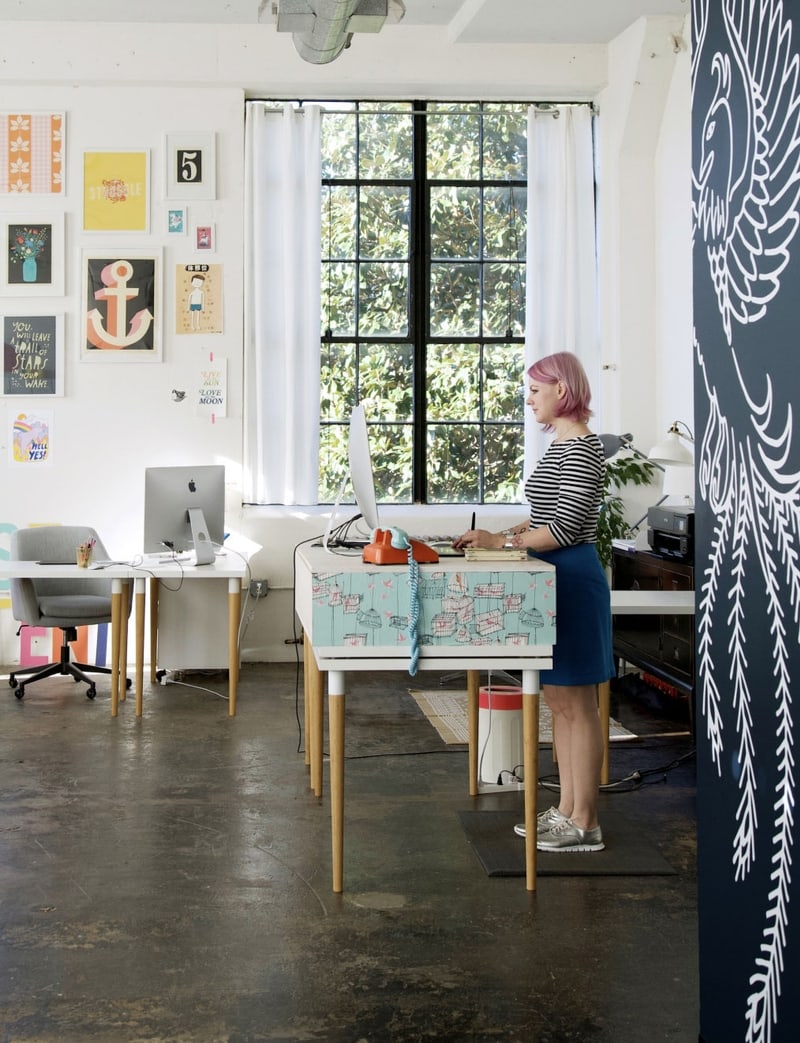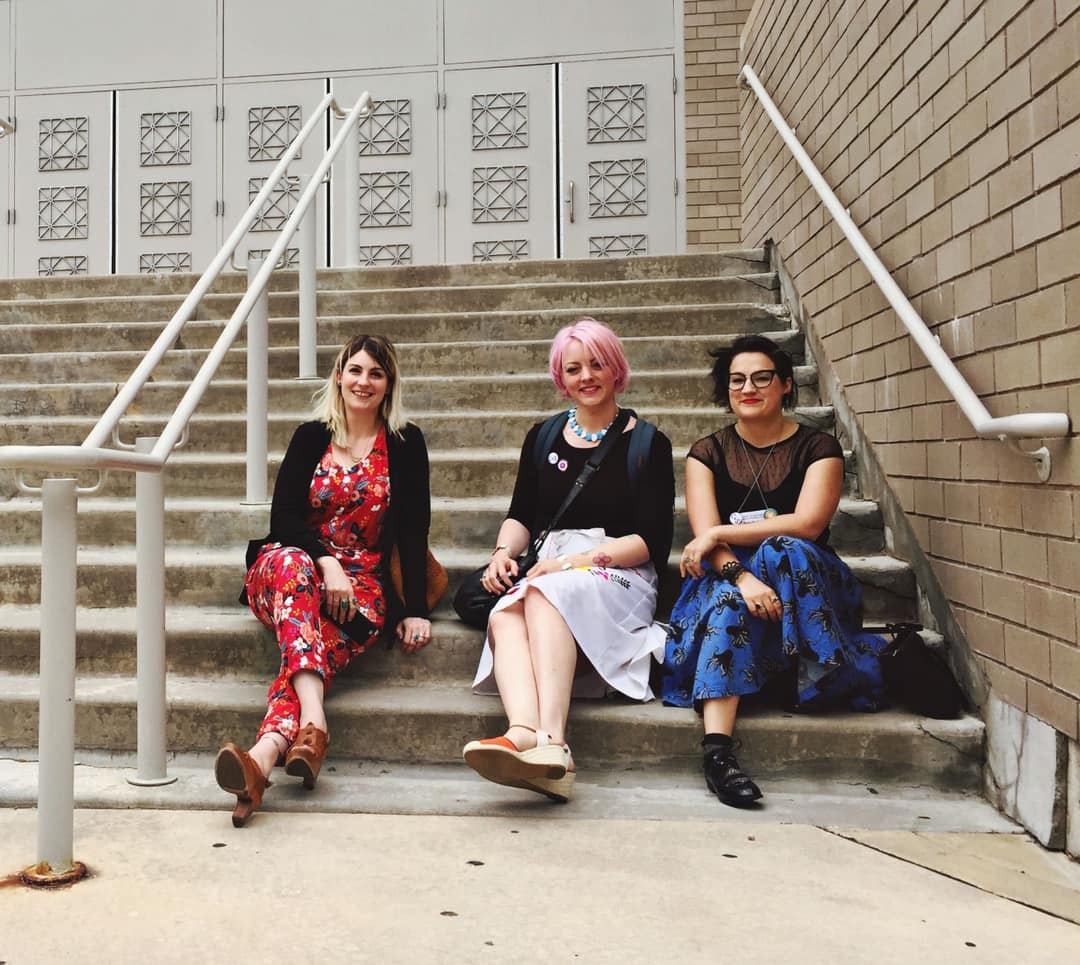 The Ruby Star Story
You Have a Place in our Society
Ruby Star Society starts with five women working collaboratively and supportively to design delightful, beautiful fabrics, and it continues with you: Every person who has looked at a wall stacked high with bolts of fabric and felt that first spark of inspiration, imagination swirling, colors calling, all promise and possibility. Every woman who has believed in herself in spite of her circumstances, who believes in the *power* of her own gifts and ideas. Every person who has had a vision, who has wanted to create something beautiful, and who is willing to dream big. That, friends, is magical confidence; and we're here to share it with you.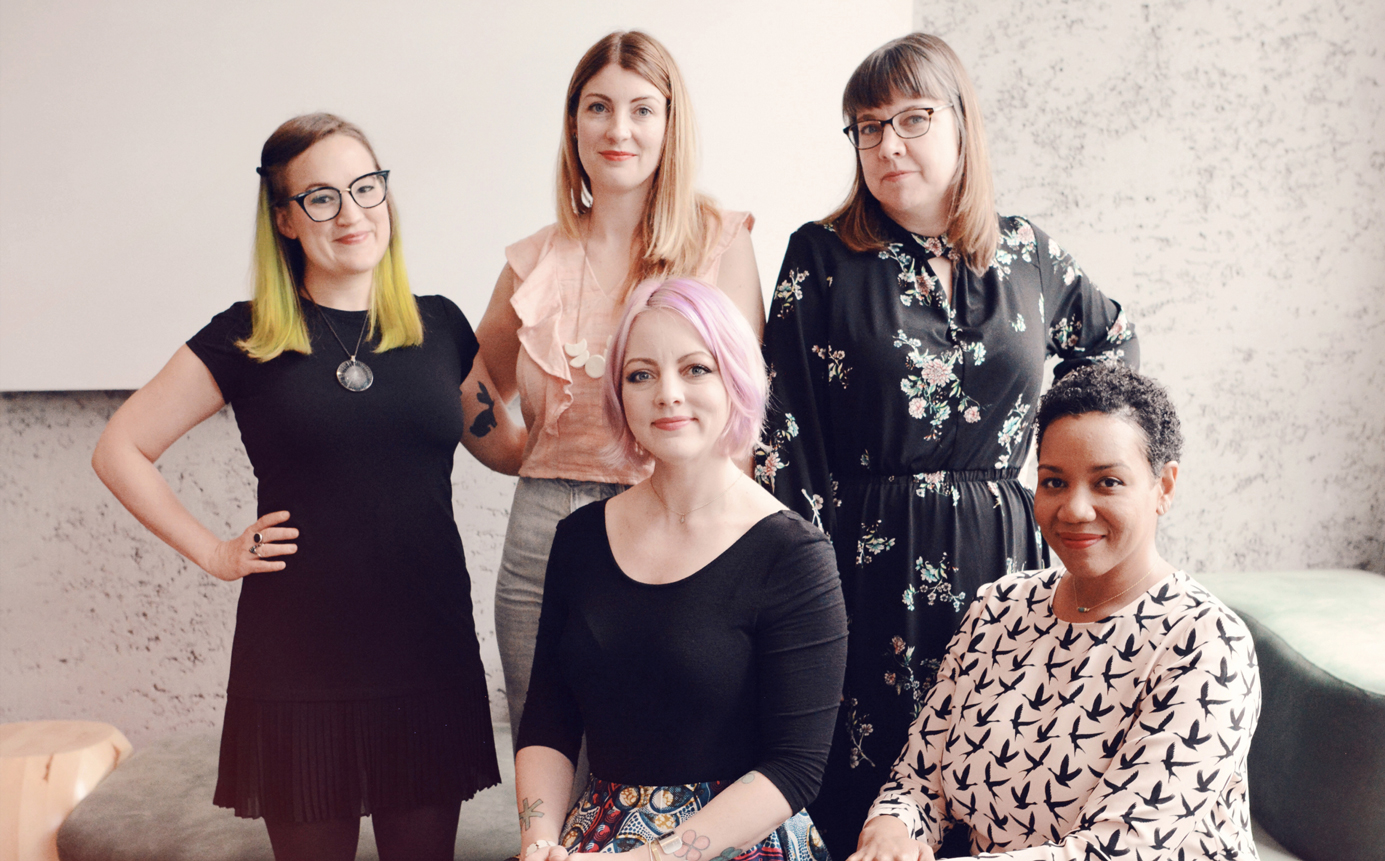 The history of quilting is rich and beautiful: generations of women stitching together fabrics woven with memories, dreams, and secrets. But it's also a story of companionship, connection between artists, and the powerful things that happen when you work hard to keep a skill alive and celebrate both all that it meant in the past and what it creates for the future. That story is our story, too. We five came together to create a business in 2013 and ended up creating more — friendships, a following, and a deep personal connection.
Today, we five have come back together to start something new. We are stronger. Bolder. We believe in our inner voices, and vow to speak them loudly. To say the true things, not the easy things. To take care of ourselves so that we can hold space for each other. To listen with open ears and an open heart. And to provide the tools and encouragement to make it possible for anyone to create something.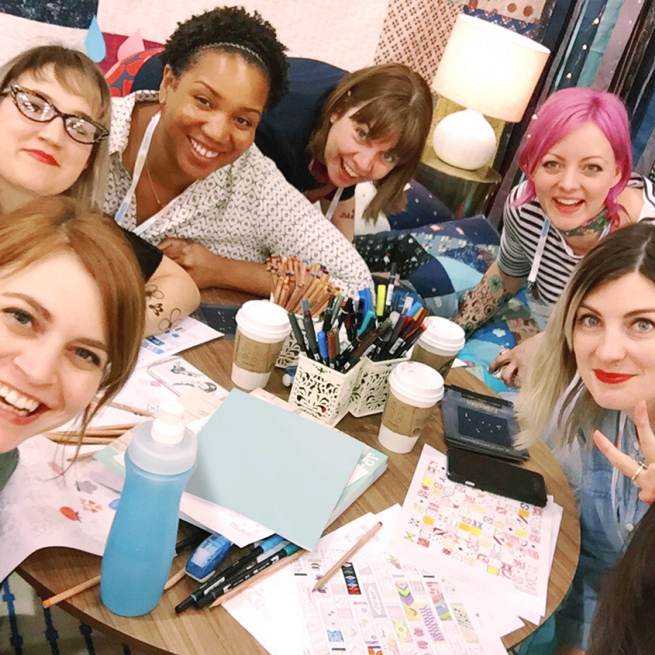 A Collaborative Future
We believe in the power of collaboration – bringing our best talents together to create something greater than any of us could have created on our own – and we are so excited to be collaborating with Moda Fabrics+Supplies to create and build this brand.

As we work with each other, with Moda, and with you, we'll do our best to pass on our personal experiences of dreaming and scheming, falling and rising, trusting ourselves, and finding our tribe. And you're invited to be a part of it all.

So, listen to that magical confidence, find your local fabric shop, and you'll find your community. We'll be there too.