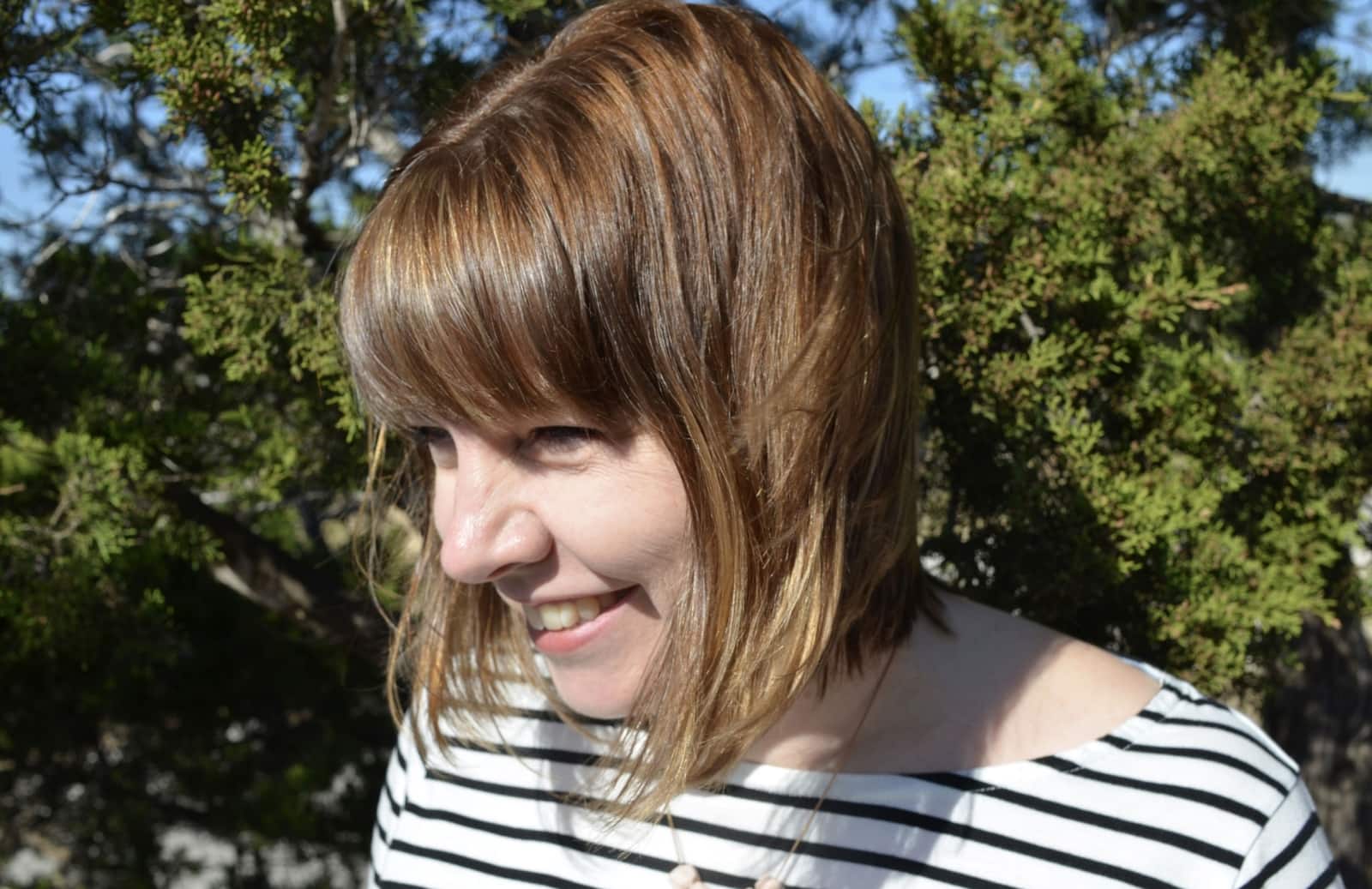 If you're a longtime fan of the fabric and quilting industry, you know Kimberly Kight – or at the very least, you knew her fabric blog, True Up. The Texas-based designer began sewing as a hobby in 2001, which sparked her interest in fabric design. "Back then there weren't a lot of great fabrics out there, so I was thrift shopping and looking on eBay to find fabrics I liked. That's how I started collecting vintage fabrics," Kimberly explains. "Then I became curious about the fabric printing process, and the whole world of fabric pattern design."

While there were plenty of blogs and magazines about sewing, there weren't any specifically focused on fabrics. Kimberly wanted to create that place for others that shared her interest, and True Up became the industry's go-to source for fabric news and information.

The blog developed in parallel to her work learning to create her own fabric designs, and while it has since shuttered, her passion for designing fabrics has continued. "I just love the design process and putting fabric out there," Kimberly adds. "And I love seeing what people make. It's super exciting to have your body of work out there in a tangible form."
Kimberly's Website
Kimberly's Instagram
On Her Design Process...
Kimberly's process typically starts with a piece of vintage fabric that inspires her. "I scan the fabric and then I trace the design, sometimes in Illustrator or Photoshop, sometimes on paper by hand; it depends on the line quality that I'm trying to get," she explains. Then she edits the design, mixes in new elements, and reworks the print to fit the narrative of the collection and the technical standards of the modern production process.
On Her Support of Other Designers...
Fabric design has evolved a lot over time, as has the way they are designed. "We're so isolated now. I think about the way the vintage fabrics I collect were produced – in studios, where people came together and got to bounce ideas off each other," Kimberly says. "It's hard to work as an artist like that anymore, but having this group of women is the closest thing to it."
Her Advice For Creatives...
"Creativity begets creativity," is Kimberly's favorite motivational reminder. "If you feel stuck or overwhelmed, just put something on paper and see where it takes you." Another related piece of advice? Don't feel pressure to put it on Instagram. Whatever your creative medium, do it just to evolve and have a productive struggle.
Her Muse...
Kimberly's muse is Tammis Keefe, a textile designer known primarily for her handkerchief designs produced in the late 1940s-50s. "I just love her work and find it so charming, unpretentious and fun – qualities that I strive for in my own work," Kimberly explains. "There is not much known about her life, but I imagine being a working female artist in New York in those years must have been very interesting."
Coming Soon
first fabrics ship summer 2019
Sign up for updates + musings
Vintage Vibes
Kimberly shares her love for vintage fabrics by reproducing historical prints or taking elements from their designs to create something new. "My favorite fabrics come from the mid-century period – the 1940s through '60s. They have such quirky little designs but can be recreated in such a timeless way."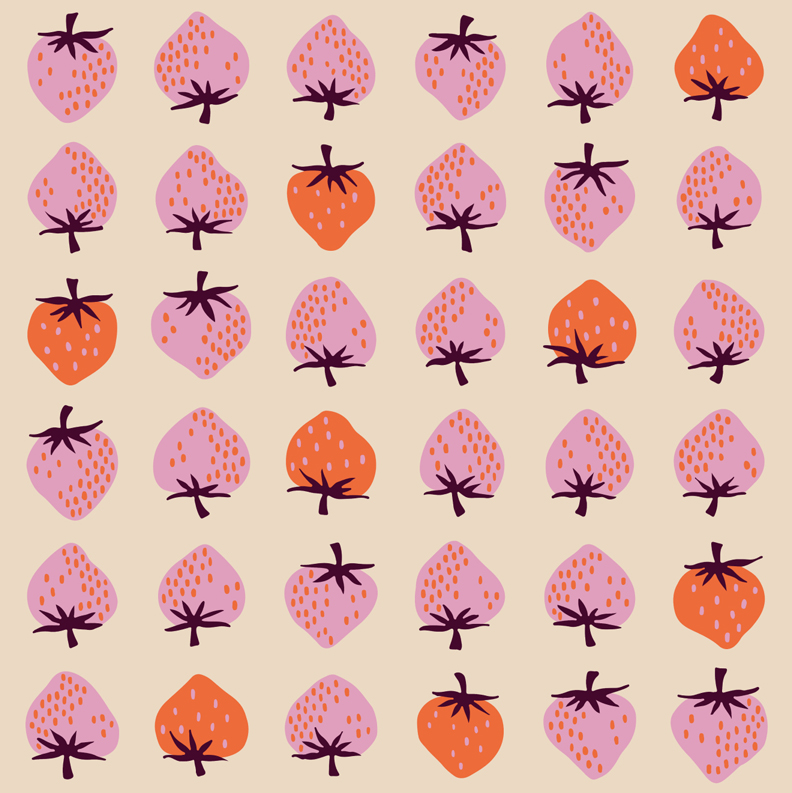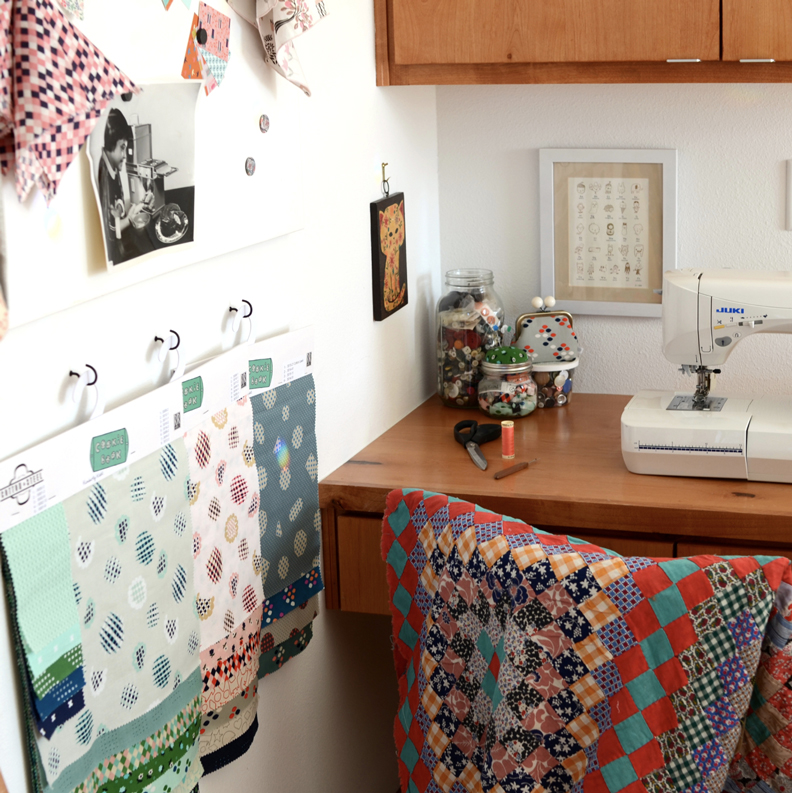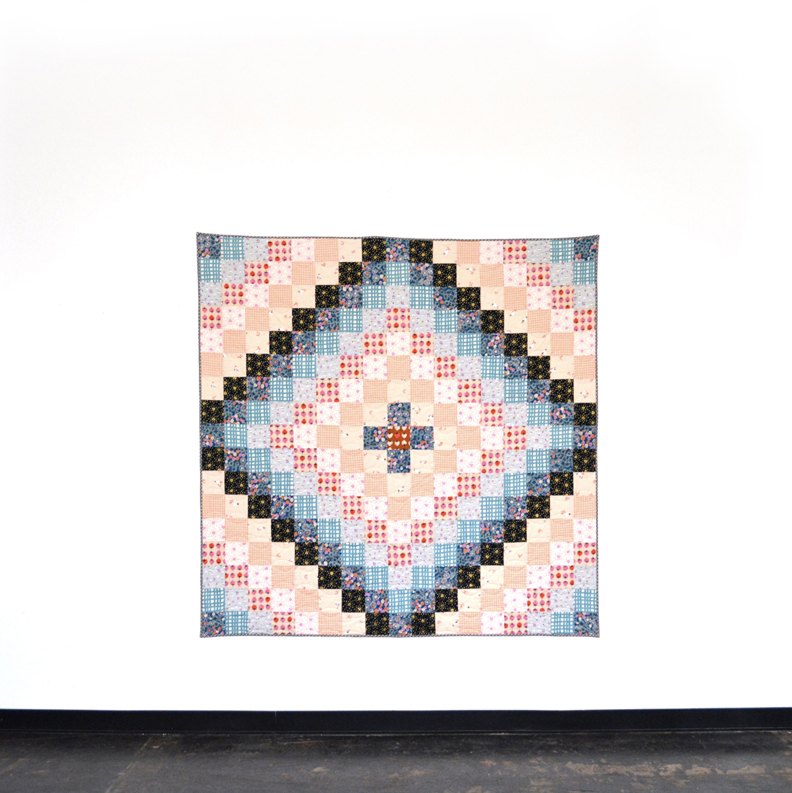 Ruby Star is just part of who we are. Follow Kimberly to learn more about the designer behind the fabric.