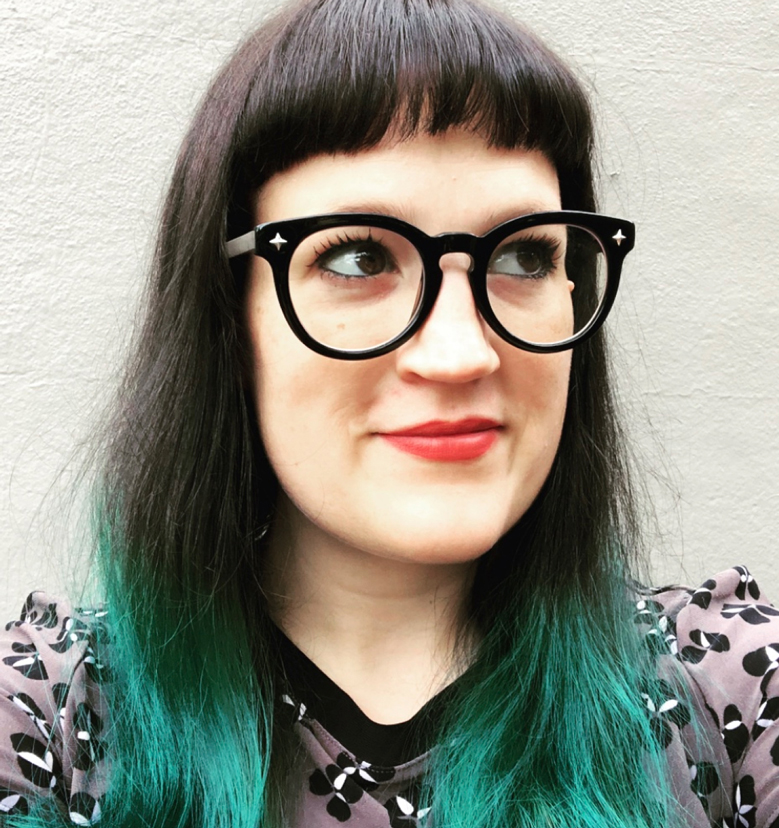 When your means are limited, the most valuable weapon to have in your creative arsenal is imagination – something Atlanta-based designer Sarah Watts has in spades. "We were always drawing to pass the time," she says of her childhood. "Making things, inventing things like playhouses and creating things out of nothing. Art was a very welcome and encouraging thing for us. It was a steady passion that helped me get through the toughest times." As early as high school, Sarah's entrepreneurial spirit drove her to sell artwork and find ways to make a living off of her creative wares. "I had to help my parents with the bills at a young age. I would sell custom posters for people, draw them as characters, and even did window painting for the holidays. That's how I first realized, 'Oh, this could be my career.'"

Sarah graduated with a major in illustration from Ringling College and landed her first design gig at a children's brand designing baby clothes, but soon yearned for freedom and space to develop a style all her own. When she received an offer to design her own collection for Blend Fabrics, she took the leap into exploring her personal style and design process, and soon after, joined the team at Cotton+Steel as a founding designer. "When I got into the fabric industry, I fell in love with it – hard. And then when I met the Ruby Star ladies, the energy right off the bat was amazing… The undertone of the whole industry is togetherness and working."

Since then, Sarah has launched a new stationery brand with her husband and daughter called Craftedmoon. It has always been a fantasy for Sarah to own a paper goods company, and she finally had the guts to make it happen. (Cat lovers, sewists and yarn collectors rejoice!) Craftedmoon specializes in eco-friendly stationery and gifts for the crafty homebody that feature relatable threads of humor, inspiring quotes and an occasional touch of darkness.
Sarah's Shop
Sarah's Website
Sarah's Instagram
On What Inspires Her...
The natural world is the main inspiration for Sarah's designs. "Going camping in the mountains, or even just going to a garden, or walking through the old, Victorian neighborhoods of Atlanta is so inspiring to me."
On what she loves about her collaborators...
"Life as an illustrator can be kind of quiet and lonely," Sarah says of her first years as an artist. "But working with the Ruby Star ladies is like having your own supportive girl squad that you can bounce ideas off of and get feedback from with no pressure."
Her muse...
Directly in line with her love of all things spine-tingling, Sarah's muse, Morticia Addams, is an icon in the world of horror. "She loves everything depressing and still looks fabulous."
On her passions outside of fabric design...
Sarah tends to be funky and quirky with her designs, but her animated personality spills into other aspects of her life, as well. "I love making people laugh," she says. "In another life, I would have loved to be a standup comedian."
Coming Soon
first fabrics ship summer 2019
Sign up for updates + musings
Equal Parts Halloweentown and Magical Forest
"I love drawing animals – there is something very soothing about the process of drawing something so innocent." The animals may be cuddly, but Sarah's other art carries a macabre tone that she's also known for: "I love creepy stuff and nature, so I try to capture all of that. Growing up, Halloween was like our Christmas – plus we lived in some haunted houses! So that comes through in my designs. I've always appreciated the holiday because it's a time when everyone can be whatever they wish without judgment."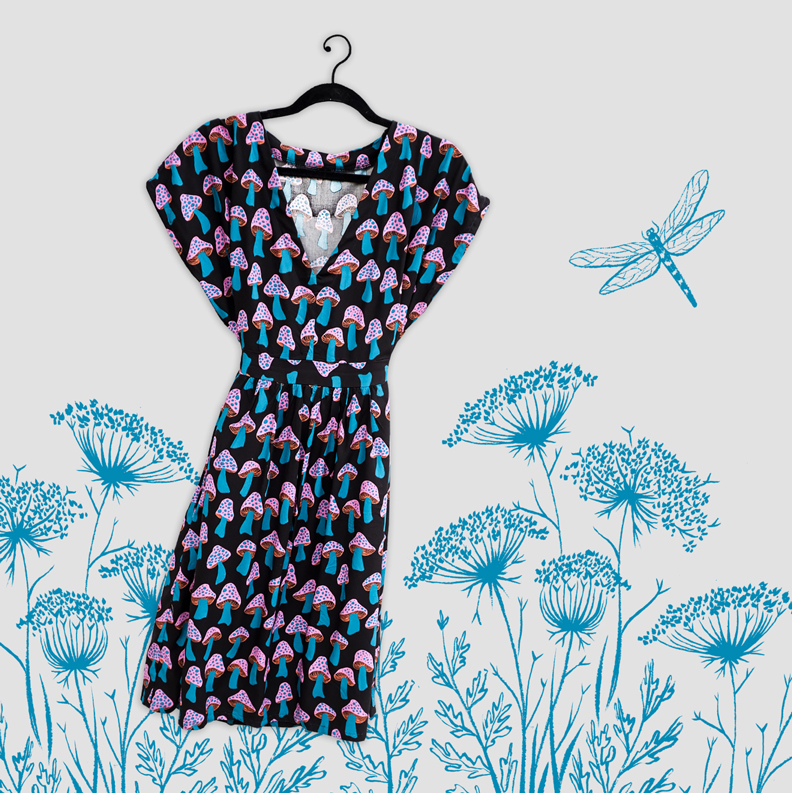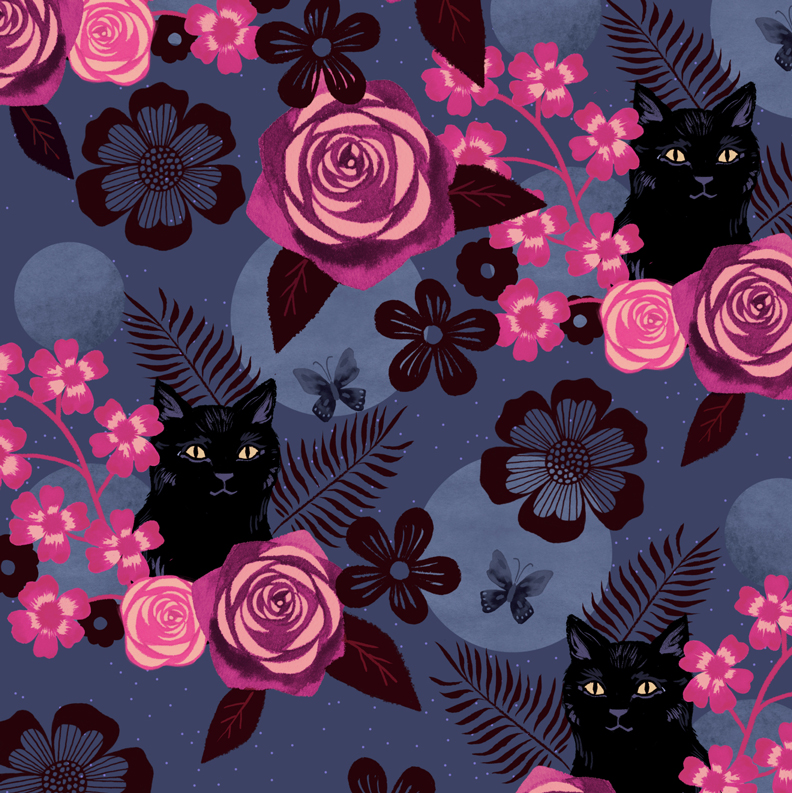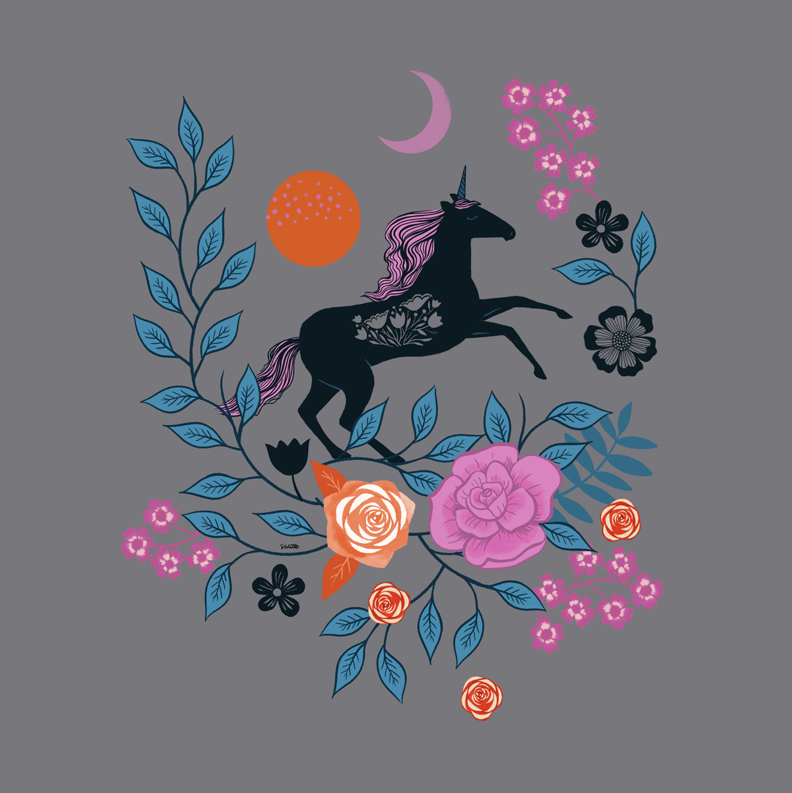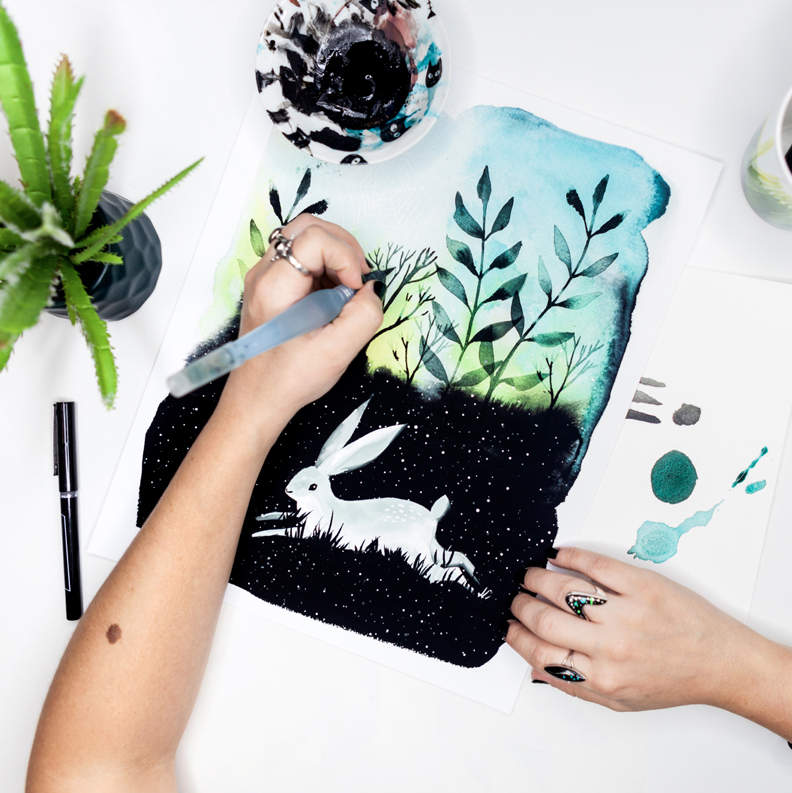 Ruby Star is just part of who we are. Follow Sarah to learn more about the designer behind the fabric.